It is with great sadness that we have to report the passing of HAA Vice President Colin Dodds last Friday after a long illness.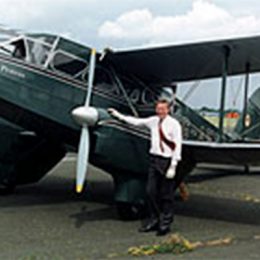 Colin was a long serving and greatly respected member of the HAA, serving on the Council and management committee in various roles.  He was Vice-Chairman for over 10 years and  brought his extensive knowledge of displaying historic aircraft to the Association. He was instrumental in managing the nominations of Trophy winners each year.
From a very early age Colin had set his heart on becoming a pilot and he joined the Air Cadets as soon as he was old enough to take advantage of flying opportunities. He gained a flying scholarship and went solo in a Tiger Moth at age 17.  This was the beginning of a life-long passion for De Havilland aircraft. Colin soon joined the Royal Air Force, giving up a possible career as an architect. He flew the Vulcan extensively and later the Nimrod.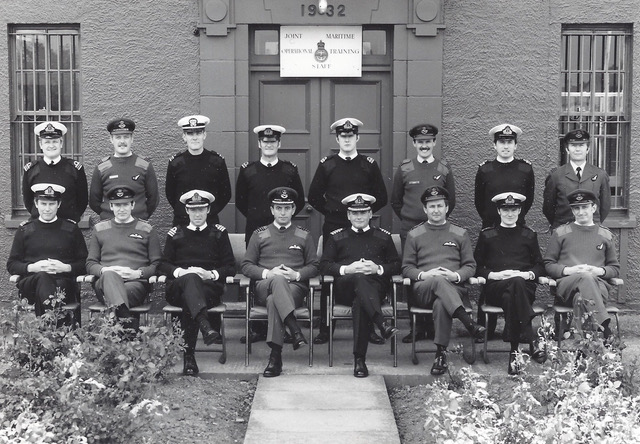 As a Squadron Leader he served as a Flight Commander on Nimrods and in a number of Joint Service Planning Units including preparations for the Falklands War Black Buck raids.  Colin's Vulcan experiences included the distinction of holding the world altitude record for playing the bagpipes in a Vulcan aircraft at 60,000ft, gaining entry to the Guinness Book of Records.
In 1982 he retired from the RAF for civilian life in business and joined his good friend Victor Gauntlett at Pace Petroleum.  Colin also flew Victor's wonderful collection of vintage and business aircraft on the air show circuit.  When Victor Gauntlett died suddenly at age 60 the loss of his good friend spurred Colin to move to BAe Systems where he was appointed Marketing Director.  His work took him to the Far East where during the mid 80s, Colin was very heavily involved with organising air shows. In the UK he formed the Harvard Formation Team with fellow pilots. The Moth Club and Diamond 9 was also a big part of Colin's life, not only organising flying programmes but being part of the flying team. The highlight of the year was always the De Havilland Moth Club Rally at Woburn Abbey and it was Colin who each year organised the flying programme and display.
Colin always loved music, especially classical music and jazz. He played trumpet and trombone in jazz bands, and he and his wife Hilary often enjoyed nights out at Ronnie Scotts.
Of recent times he became The Appeals Director for Brooklands Museum successfully raising donations to help fund the museum.  Colin also took time to write an historical book published in 2005 – 'The Story of De Haviland Dragon Types".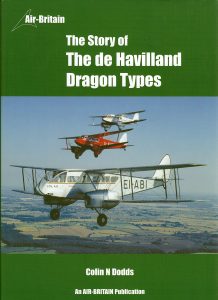 It was perhaps fitting, with his lifelong passion for De Havilland aircraft, Colin managed one last flight in his Tiger Moth, with his original RAF instructor Stack Butterley, watched by his wife and friends a few weeks ago. Regrettably storm Alex prevented a flypast of Tiger Moth aircraft at his funeral on 2nd October.
His wise and gentle counsel will be greatly missed by many.