The HAA annually presents two trophies; the Conrod Trophy and the Daroll Stinton Memorial Trophy, from nominations from the membership and chosen by the management committee.
Conrod Trophy
The trophy recognises outstanding contributions to the preservation and safe operation of historic aircraft and the trophy itself is created from a conrod donated to the HAA by the Battle of Britain Memorial Flight.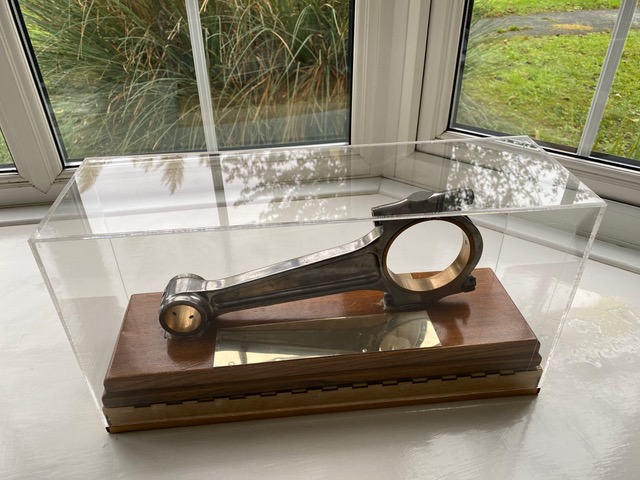 Previous winners:
1996/7            Bill Bowker
1997/8            Chris Morris
1998/9            Henry Labouchere
1999/2000    Ben and Ian Cooper, Newbury Aeroplane Company
2000/01         Stephen Grey and The Fighter Collection
2001/02         Mike Collett, Air Atlantique
2002/03         Royal Navy Historic Flight
2004/05         Ellie Sallingboe
2005/06         Andy Sephton
2006/07         Peter Vacher
2010/11          Skysport Engineering
2012/13          Meteor Flight
2013/14          Vulcan to the Sky
2014/15          Aircraft Restoration Company
2015/16          Plane Sailing
2018                 Air Leasing
2019                 Cambridge Flying Group
2020                 Shuttleworth Events Team
Darrol Stinton Memorial Trophy
The Darrol Stinton Memorial Trophy is an award presented by the HAA for an individual  who has made a personal contribution of major significance to the benefit of historic aviation in the UK.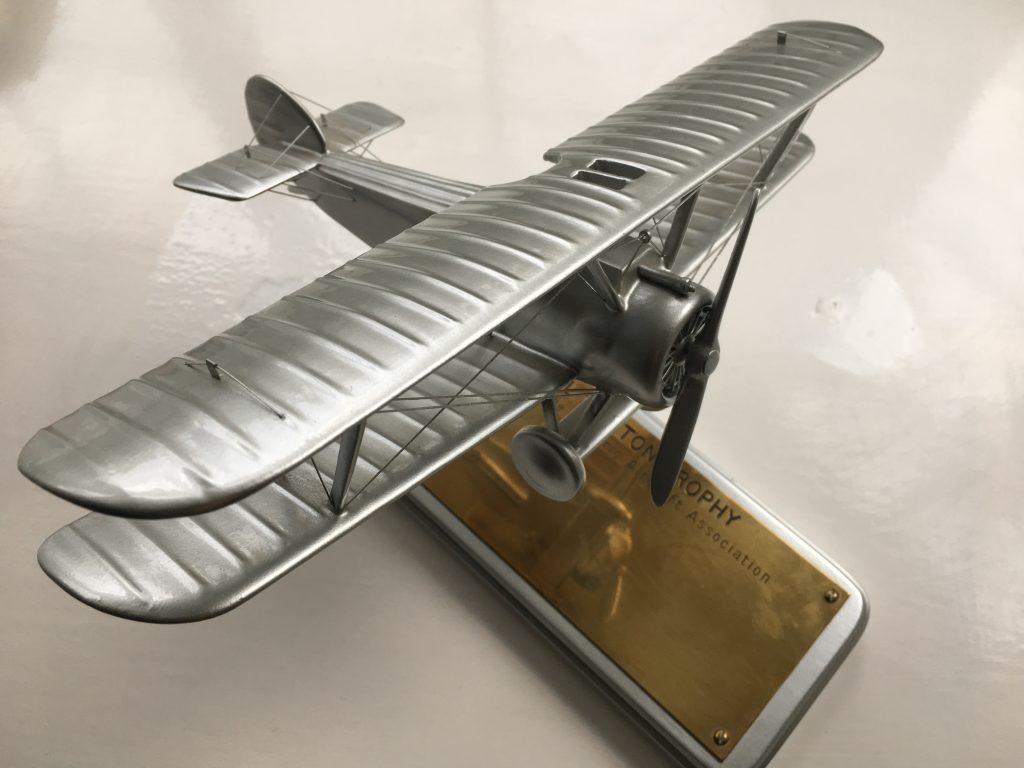 Previous winners:
2013    David Ogilvy
2014    Desmond Penrose
2015    Stephen Grey
2016    Stuart McKay
2017    Guy Black
2018    Roger "Dodge" Bailey
2019    Cliff Spink