After an absence of two years, the HAA Symposium returned at the RAF Museum Hendon. Members and guests enjoyed returning to the HAA's signature event to listen to four excellent and varied presentations over the course of the day on the theme Journeys into Historic Aviation.
The day kicked off with David Cyster's tale of his epic Tiger Moth flight from England to Australia, commemorating Bert Hinckler's flight 50 years earlier. As a bonus, David also briefly mentioned his Dragon Rapide flight to South Africa with his wife Cherry echoing Sir Alan Cobham's flight.
Richard Speckley then provided a full briefing of the progress and history of the Typhoon Restoration Project, to return to flight a Hawker Typhoon. Apart from one aircraft in the RAF Museum, this will be the only other complete aircraft in the world as any remaining aircraft were crushed at the end of the war.
A lunch break with a selection of main courses gave members a chance to network and review the museum before the next sessions.
Mike Garrick, who had only just flown in from the USA and arrived at Heathrow that morning, gave a talk about Cold War Maritime Patrol Operations majoring on the P3 Orion with mention of how the Catalina was a pioneer in these tasks. In the days before satellites Maritime Patrols together with seabed hydrophone stations were essential to monitor Russian submarine movements.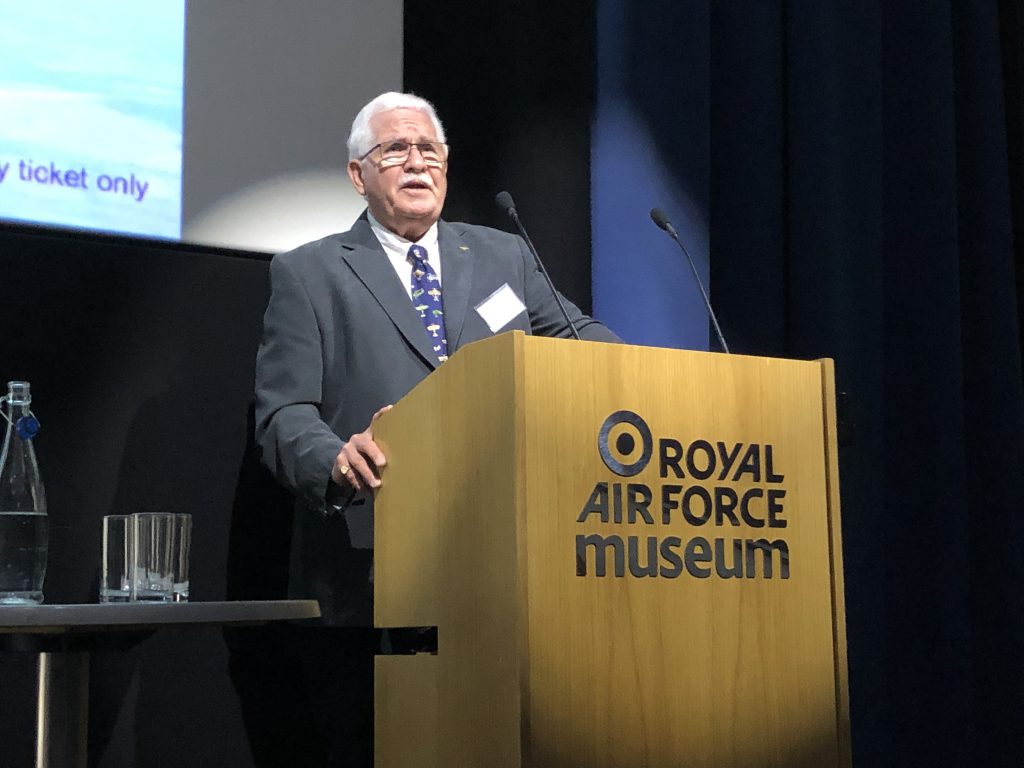 The final presentation by Matt Jones provided a colourful (and sometimes emotional) conclusion with stunning imagery and videos of the Silver Spitfire round the world flight. Preparation included the restoration of an aircraft with 51 missions to not only prepare it for the trip with increased fuel capacity, but also to preserve it's history by leaving every dent on its wings and fuselage gathered in it's past. Quite a journey into historic aviation.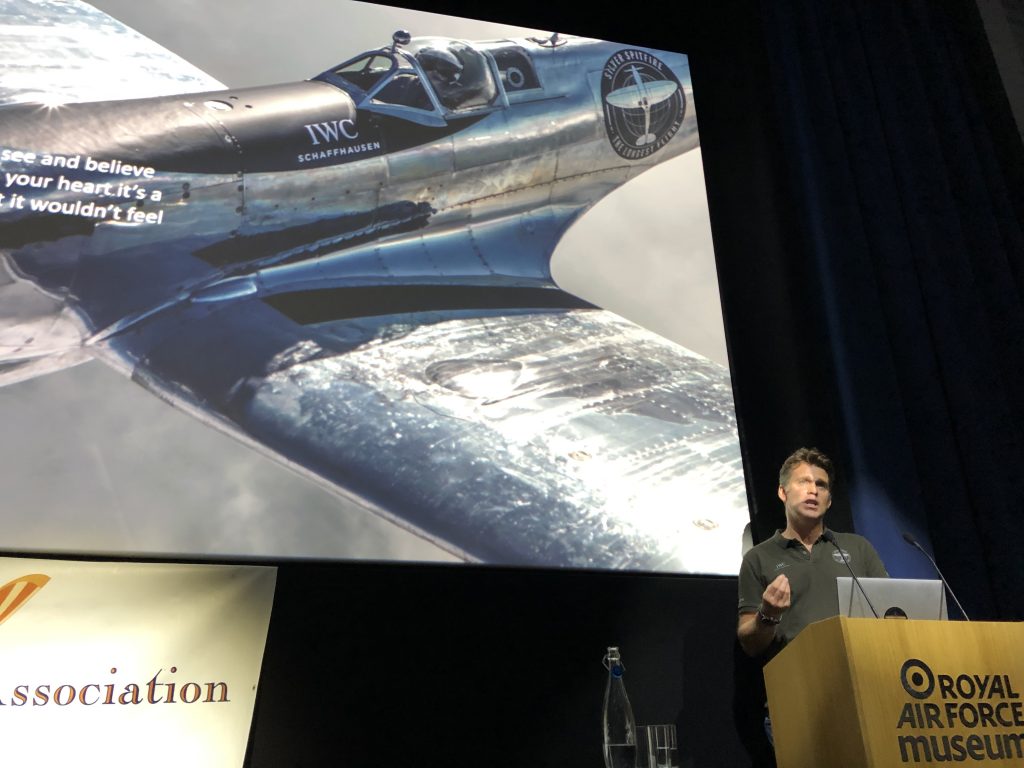 A new HAA trophy was announced, the Colin Dodds Memorial Trophy to be presented each year to a deserving young historic aircraft pilot. The Darrol Stinton Memorial Trophy winner was also announced.