Eleanor Wadsworth, one of the last three surviving "Spitfire Women" of the Air Transport Auxiliary has passed away at the age of 103.
Eleanor did not come from an aviation background. Eleanor professionally was an Architectural Assistant and worked on the construction of facilities for the new Ferry Pools of the Air Transport Auxiliary (ATA). When the work was completed there was a notice on the board at White Waltham that the ATA needed more pilots. Eleanor was in the first six accepted from Ground Entry for the ATA.  She served from June 1943 until September 1945 as Third Officer Eleanor Fish ATA no. W.122.
In June 1943 Eleanor began her initial flying training at the ATA Initial Flying Training School at Thame, learning to fly mostly on Miles Magisters before moving to the Hawker Hart Trainer.  After completing her initial training Eleanor started flying the "air taxi" which was the key aircraft in moving personnel around before starting to deliver aircraft like the Fairey Swordfish. In February 1944 at Thame, Eleanor converted to the North American T6 Harvard, which enable Eleanor to move up to fly and deliver fighter types.
Eleanor flew her first fighter, a Hawker Hurricane on March 2nd 1944 at Henlow. She flew it at RAF Henlow and she mentioned that her instructor told her when he sent her off solo to "watch out for all of the brickwork chimneys around Bedford when on your approach". She then started to deliver a number of Hurricanes from the Hawker factory at Langley and then went on to fly her favourite aircraft which was the Spitfire. One of the Spitfires that Eleanor delivered – Spitfire Mk.Vc AR501 – is still flying and is based at the Shuttleworth Collection. Eleanor was very proud of what she called "her Spitfire".
Eleanor still had her original ATA Pilot's notes. Besides 28 Hurricanes and 132 Spitfires,   She also flew Defiant, Argus, Anson, Auster, Oxford, Proctor, Dominie, Martinet, Reliant, Master, Mustang, and a number of Fleet Air Arm types like the Hellcat, Swordfish, Albacore and Barracuda. Eleanor was particularly proud that "we were the first to get equal pay for equal work".  "We were years ahead of our time in what we did but also how we were paid like for like".
After the war in September 1945 Eleanor Fish became Eleanor Wadsworth and moved from the ATA to start a home and raise a family.  In the 1960s she went back to work and lived in Bury St Edmunds.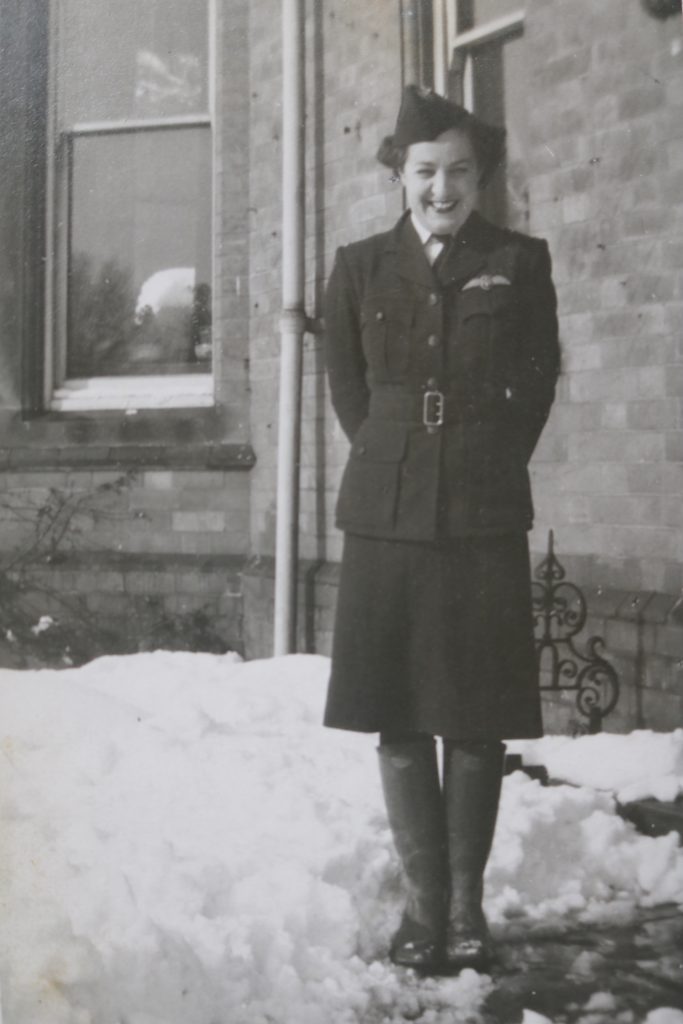 It was a great privilege to know Eleanor, a Great-Grandmother who flew Spitfires – and many other types too. She will be missed.
Howard Cook
January 2020