F15s from the 48th Fighter Wing based at RAF Lakenheath in Suffolk were recently in Poland on exercise.  The 48th Fighter Wing was taking part in Exercise Agile Liberty training alongside its allies in the Polish Air Force was based in Poland at Łask Air Base.
The 48th Fighter Wing is the only F-15 wing based in Europe and consists of both F-15C/D Eagle and F-15E Strike Eagles. The 48 FW was given the name "Statue of Liberty Wing" on 4th July 1954 and remains the only U.S. Air Force unit with both a name and a numerical designation.
The 493rd Fighter Squadron "The Grim Reapers" of the 48th Fighter Wing were winners of the 2019 Raytheon Trophy as the top Air Dominance Squadron in the US Air Force.
Photos shows a 493rd F15 Eagle in its "Heritage jet" markings – complete with black and white "invasion stripes" as worn by the their predecessors in 48th Fighter Wing P47 Thunderbolts in the Second World War.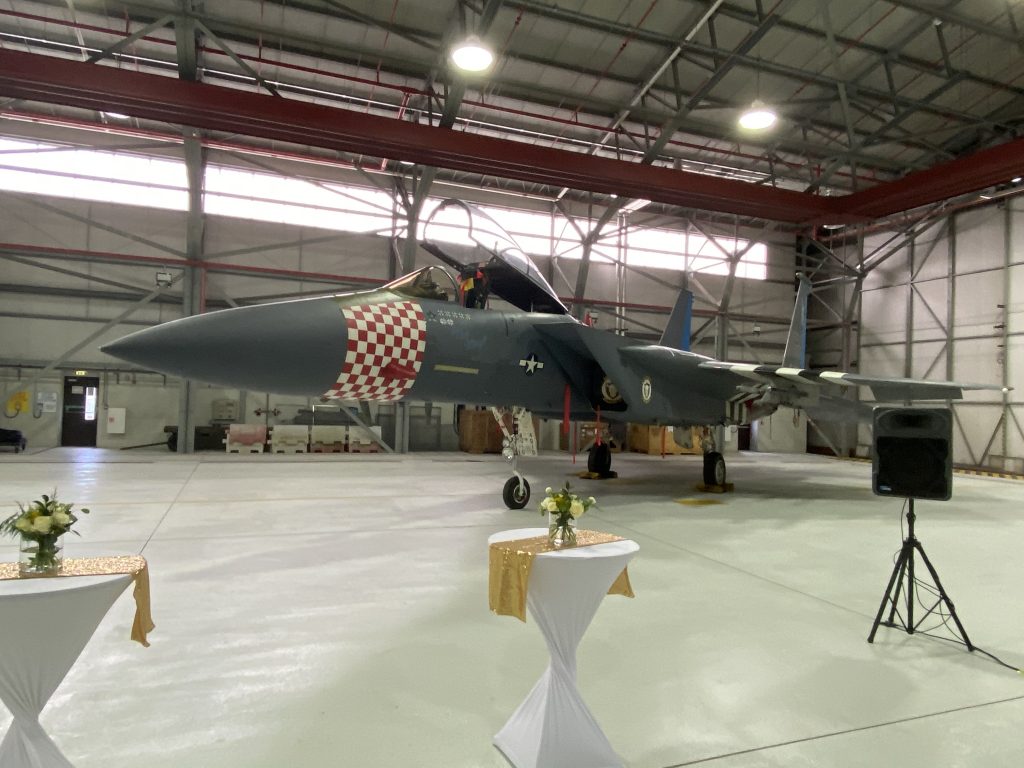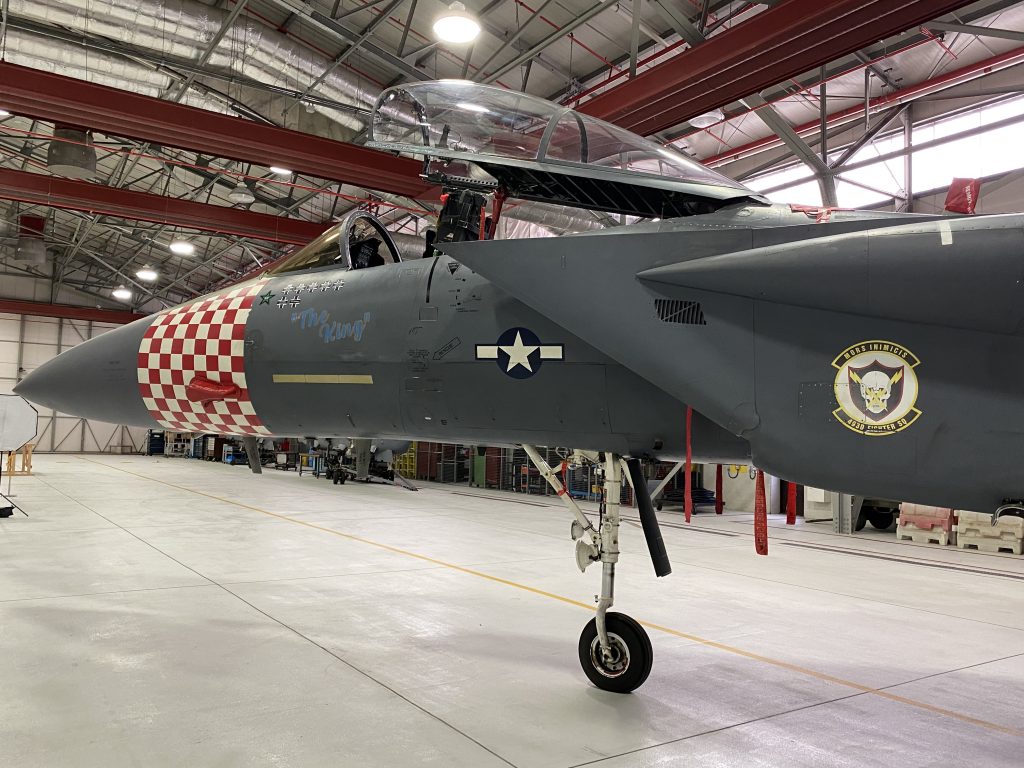 One F15 from each 48FW squadron was put into heritage markings for the 75th anniversary of D Day commemorations but thankfully the markings remain.  A very different scheme for a current military fighter.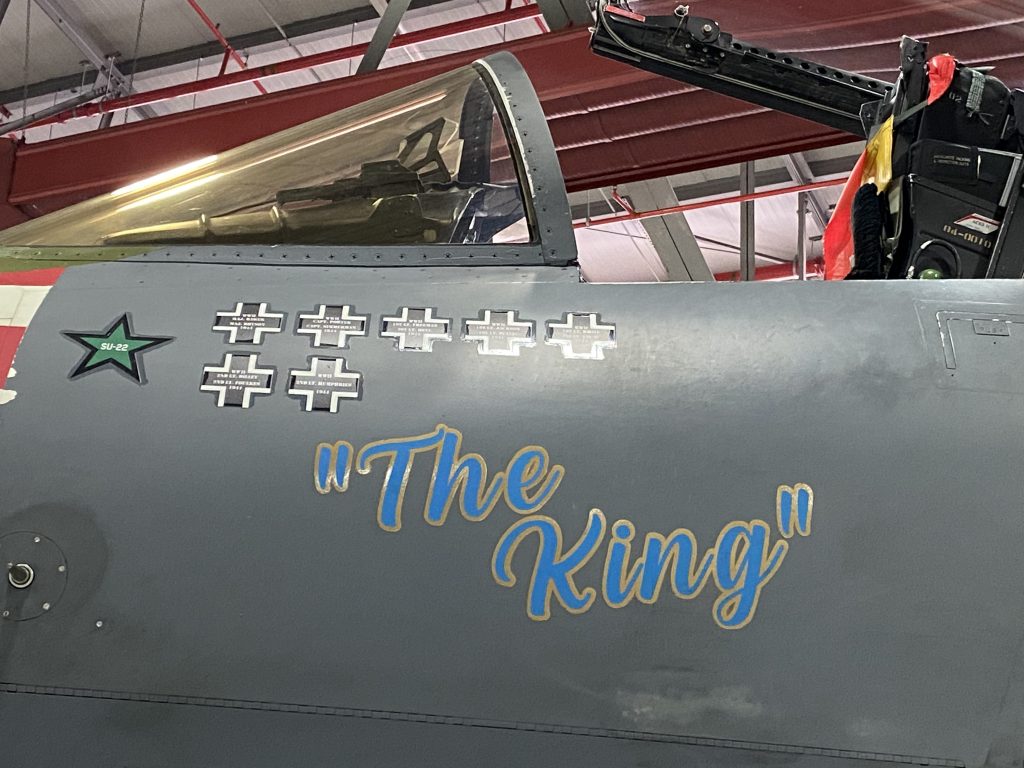 Howard Cook
Honorary Commander 493rd Fighter Squadron
US Air Force