It is with great sadness the HAA has heard of the death General Des Barker, along with Colonel Rama Iyer, in a SAAF Museum Patchen Explorer. Des was highly respected for the objective research he did in analysing air display accidents and incidents around the world, and making that research available in reports he shared widely amongst the aviation community.
His work featured in the annual presentation given by Barry Tempest at the HAA's Annual Meeting and Flying Forum each year, providing important learning for all display pilots by hearing about the experiences of others. Des's work has saved countless pilots over the years in seeking to make display flying safer.
The HAA passes it's sincere  condolences to the family and friends of Des and Rama. May they rest in peace.
HAA Vice-President Barry Tempest reflected on his long friendship with Des.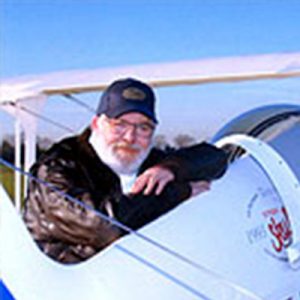 "Des was indeed a towering figure in our world wide airshow scene.  We first became corresponding friends around 15 years ago as we both had a passion for improving safety among display pilots.  I was able assist his seminal research into airshow related accidents which led to his book "Zero Error Margin".  He produced an annual survey of airshow related accidents right round the world and was kind enough to let me use his data to prepare the survey I gave at the HAA annual general meetings over the last decade.  A few years back he came to the UK for family reasons and I made arrangements with Brian Lecomber for the three of us to meet at the RAeS in Hamilton Place.  We had a most useful discussion on human factor aspects along with the sad fact that there are no new accidents, only new pilots having old ones.
He was a senior retired officer in the South African Air Force with long experience of fast jet operation.  A long time test pilot and seasoned airshow pilot on a wide variety of aircraft, his experience was unique.
The airshow world has lost one of its stars and we are unlikely to have such a person again."