Air Commodore Rick Peacock-Edwards has just published his autobiography and as you would expect, it is a fascinating tale of flying, friendship and fun. Aviation is a thread that runs through Rick's life and started with the pride for his father as a Battle of Britain pilot. His RAF career is distinguished and would fulfil many a boyhood dream. For those that know Rick, his energy and involvement in so many organisations will come as no surprise. Naturally the HAA is included in the narrative of Rick's life.
The press release below details various outlets where you can obtain the book but you may wish to obtain a signed copy from Rick himself by emailing him at 
[email protected]
Rick also asked the HAA to mention a book written by Air Marshal Black Robertson entitled "Fighters in the Blood – The Story of a Spitfire Pilot – And the Son Who Followed in His Footsteps".  It is a similar book from two pilots who were both ex 92 Sqn fighter pilots, known as Cobras.  Here is a link to his publisher's web page.
.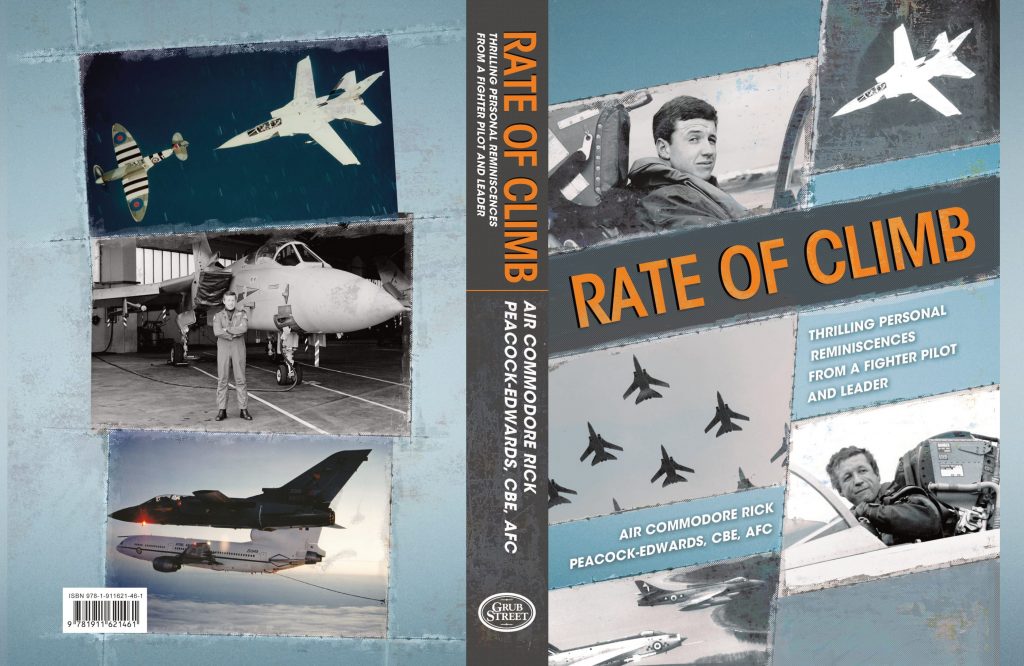 RATE OF CLIMB IS PUBLISHED
The autobiography of one of the RAF's most colourful characters, Rick Peacock-Edwards, is now available. Illustrated with colour photos, this action-packed account of the thrilling personal reminiscences of a fighter pilot and leader is a must buy. Priced at £20 and available from:
Direct from the publisher Grub Street, 4 Rainham Close London SW11 6SS.
Please send cheque only for £23 p/p inclusive[UK only};
Aviation Bookshop, Tunbridge Wells;
Amazon;
Book Depository;
Waterstones online