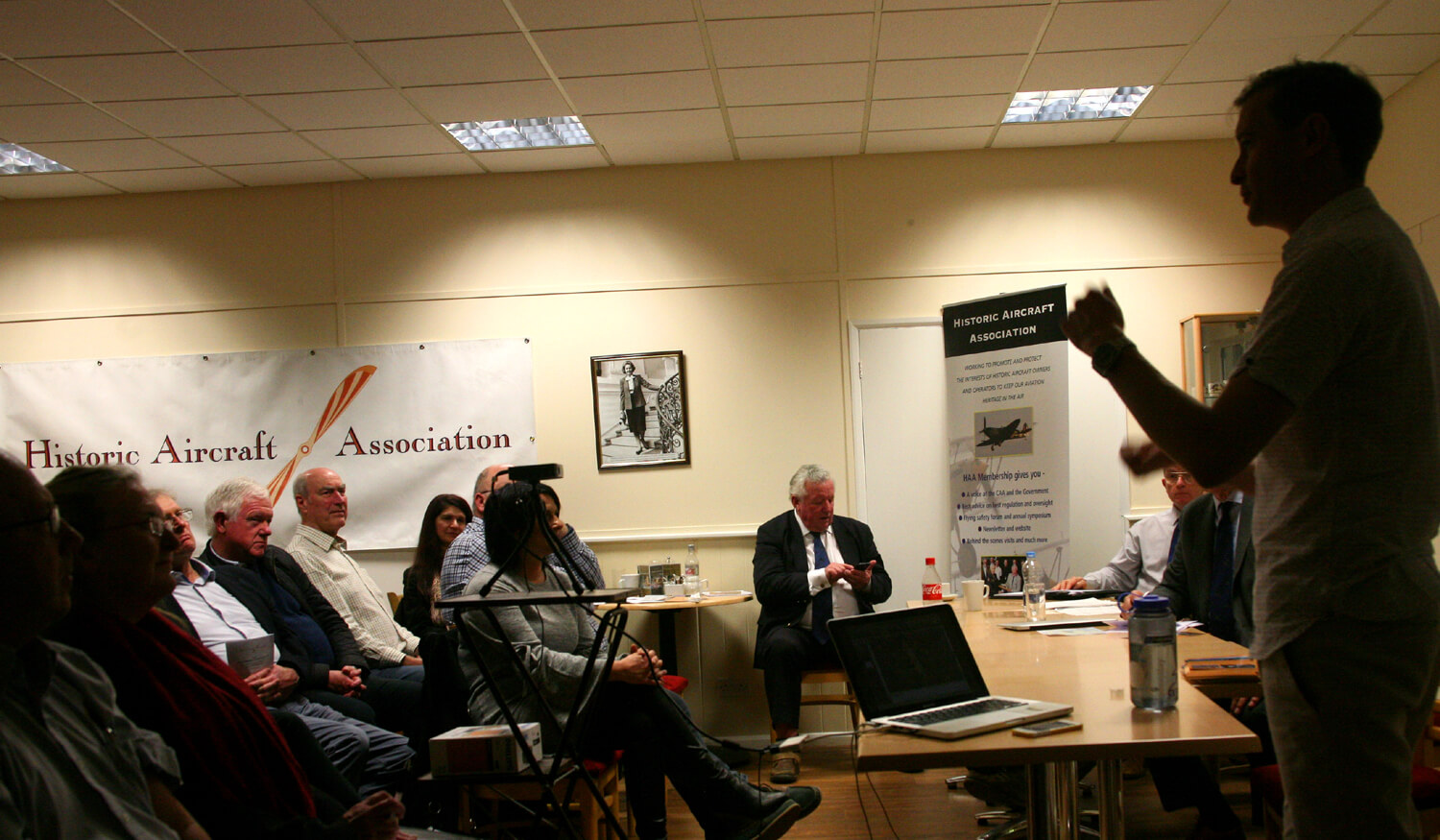 The HAA Annual and Flying meeting held at Old Warden aerodrome on 19th March proved a great success, with members keen to hear the HAA's strategy for  adapting to the increasingly challenging environment  for operators of historic aircraft.  Phil Hall, one of the five members of the 'Task Force' who are reviewing the present activities and future configuration of the association,  outlined the initial thoughts of the panel. The conclusions, once finalised, will be quite detailed in nature, and will be made available to the membership in the near future.
Barry Tempest once again provided a review of the previous year's air display accidents, a sobering account with loss of control during aerobatics again featuring strongly in the causes. After the trauma of the 2015 UK display season, thankfully 2016 saw no loss of life, despite a couple of quite serious incidents to LAA  type aircraft at displays/fly-ins.
A break for lunch offered delegates a chance to view the Shuttleworth Collection exhibits, before  proceedings resumed with an engaging presentation by Matt Dearden, who described his journey to become the latest display pilot on the Duxford-based Catalina,  a marked contrast to his previous flying adventures in Pilatus Porters on mountain airstrips!
The final part of the day was a briefing by AAIB inspector Alan Thorne on his work within the famous Farnborough-based organisation. With the Shoreham report now in the public domain, he was able to expend upon the work of his department into this most comprehensive investigation, and answer the numerous questions arising from his compelling address.
President Rick Peacock-Edwards concluded the day with a brief overview of the year's activities, and  heartfelt thanks to the guest speakers.