Shuttleworth Collection Events Team
Historic Aircraft Association Conrod Trophy Winner 2020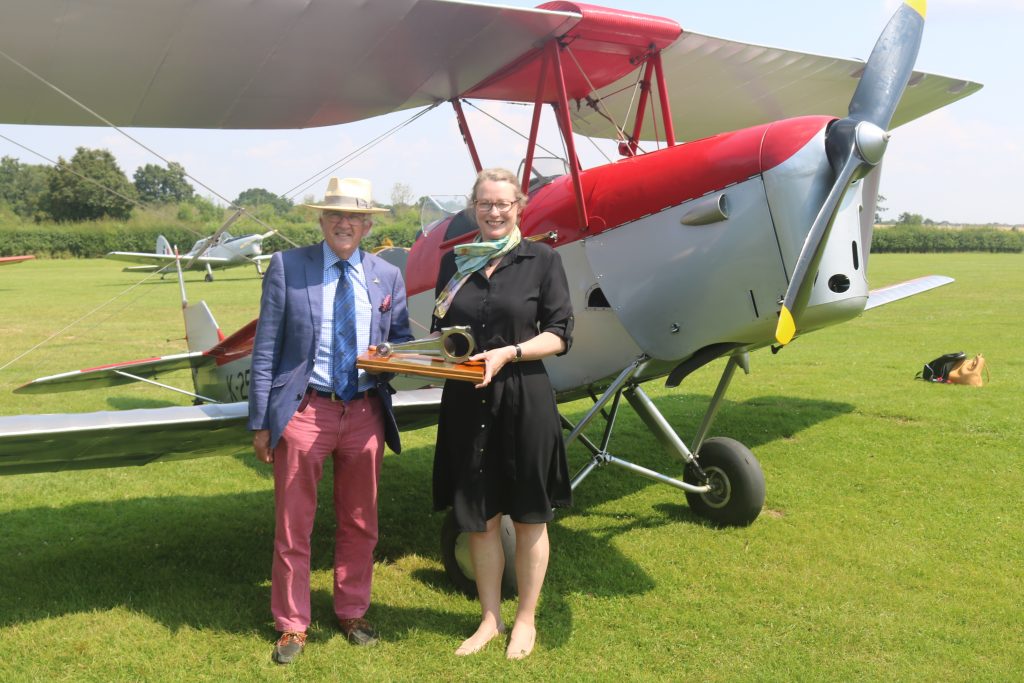 After the virtual elimination of the 2020 air display season as a result of the COVID 19 pandemic, light at the end of the tunnel came with the air display programme provided by the Shuttleworth Collection Events Team.
The events were well-marketed such that visitors knew that they could drive in and be parked in a white line marked car park space or 'Zone'. Each of these zones had their own 'dedicated Welfare Hub' which included a block of toilets, sanitising station and a refreshment outlet selling hot drinks and snacks. Each of these zones were well-stewarded by Shuttleworth volunteers.  Everyone for the COVID-regulation shows had been requested to remain in the area around their own vehicle to enjoy the airshow. It was also possible as you came in to be able to meet up with other family or friends so that you could park together.
To keep the crowd informed all had been advised to tune in their car radios to 87.8 'Shuttleworth FM Radio' where they could hear HAA's Steve Slater commentating. PA announcements were kept to a minimum so that the system was clear if it was needed for an emergency.
Once the displays commenced the crowd maintained their social distancing thoughout.  Shuttleworth's making it possible for the public to be at airshows again was very much appreciated and demonstrated by ovations for the display participants.
There is no doubt that the creation of the Shuttleworth Collection COVID display season had been a colossal effort by the Events Team particularly in coping with the additional COVID 19 limitations over and above their more normal airshow operation. Many have stated that they really appreciated the format and many even preferred it although sustainability-wise the higher numbers allowed in normal circumstances are preferred numbers are preferred.
For their notable contribution in bringing an air display programme to a very appreciative public in the difficult days of the COVID restrictions in 2020, the Shuttleworth Collection Events Team is awarded the Historic Aircraft Association Conrod Trophy for 2020
Sir Gerald Howarth, President of the Historic Aircraft Association said,
"The Shuttleworth Collection were fully deserving of the 2020 Conrod Trophy.  A very special heritage collection, Shuttleworth's innovative response to the pandemic resulted in one of the few post 2020 lockdown air shows, lifting the spirits of all who attended or took part.   Their programme started with the staging of what was billed as "the world's first socially-distanced Drive-In airshow" on 18th July 2020 and with a number of subsequent drive-in airshows.
 "Booking for the shows was online only and entry was by these advance tickets only. Visitors were formed into lines in their cars yet, despite the time this took, everything was good natured and everyone was "just relieved to be back at a show again".  Many had not visited Shuttleworth – or an airshow – before and "just wanted to get out to an event at last" after months of not being able to do so.
 "So, for their contribution to maintaining the spirit of air shows and for lifting the spirits of the public when mental health was under huge challenge, The Shuttleworth Collection are indeed worthy recipients of the HAA Conrod Trophy which I was delighted to present to Executive Director, Rebecca Dalley, on behalf of the HAA."