Earlier this year we reported on the 75th anniversary of the first flight of the de Havilland Chipmunk, regarded by many as the best handling production light aircraft of all time.
The de Havilland Chipmunk was designed as a two-seat single-engined primary trainer. The principal designer of the Chipmunk was Wsiewolod Jakimuik who led the design and development for De Havilland Canada.  Jakamuik has worked in Poland with PZL designer Zygmunt Pulawski on the design of the PZL 11 fighter.  After Pulawski's death he took over the P.7 and P.11 programmes and also designed the P.24 before he moved to Canada.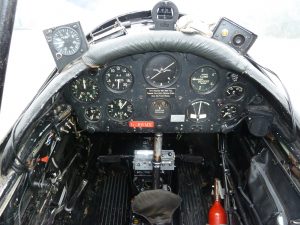 The prototype Chipmunk first flew on 22nd May 1946 at Downsview, Toronto. It was the first aircraft to emerge from de Havilland Canada and hence the designation DHC-1.
The Chipmunk had a long service life as the RAF standard trainer before being phased out of service in 1996 and also served with the Army Air Corps and Royal Navy.  Two Chipmunks still fly with the Battle of Britain Memorial Flight where they are used to convert jet fighter pilots to piston engine aircraft and to the art of flying a taildragger.
On Friday 24th September at Leicester Airport a gathering of 21 Chipmunks flew in a "75" formation to commemorate the first flight.  Two commemorative formations had been flown earlier this year at Old Warden and Fenland but it was 3rd time lucky at Leicester as the weather enabled  the "75" to be flown enabling a very appropriate commemoration of this outstanding and much-loved aircraft.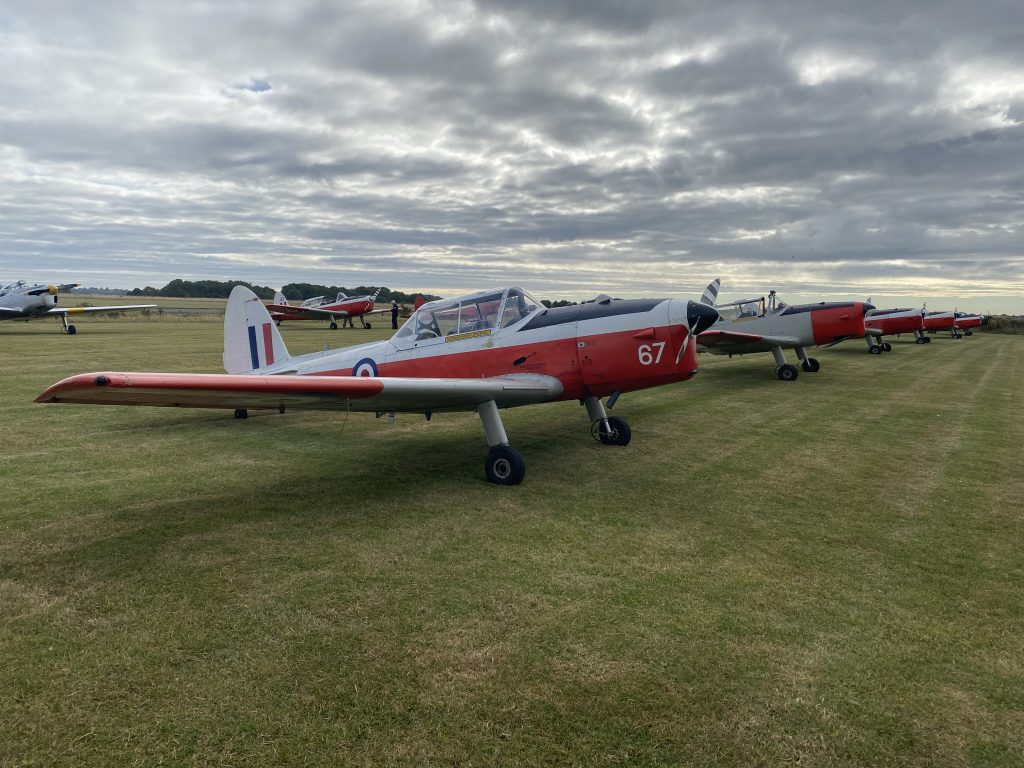 Howard Cook
2021